Daniel Kraft, CTC
Manager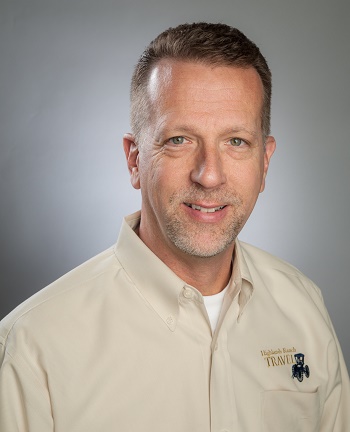 My passion for travel started when I was in high school, and I went to Europe for the summer. My friend's family took us throughout Germany, Austria and Yugoslavia which is now known as Croatia. From that time forward, I have always been ready to go on an adventure. I started traveling more after starting my career in the travel business and continue to get out there exploring the world when I can. With over 37 years of experience as a Travel Advisor, I handle all of the details, so you can simply relax and enjoy your vacation!
Favorite Trip I've Taken: I can't pick just one! Each trip I've been on has been so unique.. In 2022, I took trips, one to Alaska and the other to Costa Rica. I have to say, Costa Rica is amazingly beautiful!!
Top of my Bucket List:
Eastern European & more river cruises!
Certified Travel Consultant, Signature Travel Expert,
College of Disney Knowledge Graduate,
Backroads, Silverseas Cruises, Windstar Cruises, Regent Cruises, Holland America, NCL Freestyle certified, Akamai Hawai'i Specialist, Seabourn Cruises, Princess Cruises Commodore, Uniworld University