Armchair Explorations: HRTVL's Virtual Exploration Series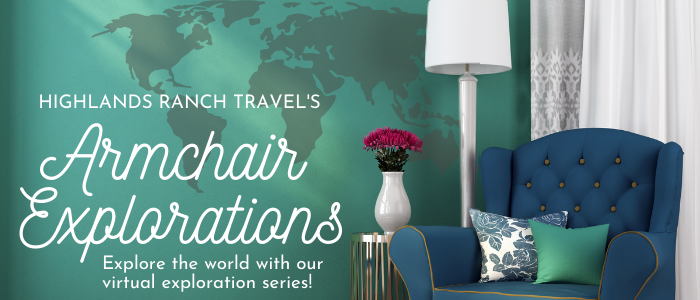 Join us as we virtually jump back into the world of travel with the Highlands Ranch Travel's Armchair Exploration series. While we wish we were experiencing these destinations and travel styles in person, we are very excited to be able to offer this exclusive opportunity to connect with our favorite travel partners from the comfort of our own "armchairs"!
Learn more about each of our upcoming events and the featured travel partners below. Please contact Highlands Ranch Travel with any questions. We'd love for you to join us on one of our upcoming explorations!
Viking Cruises

January 12, 2021 at 11am MST